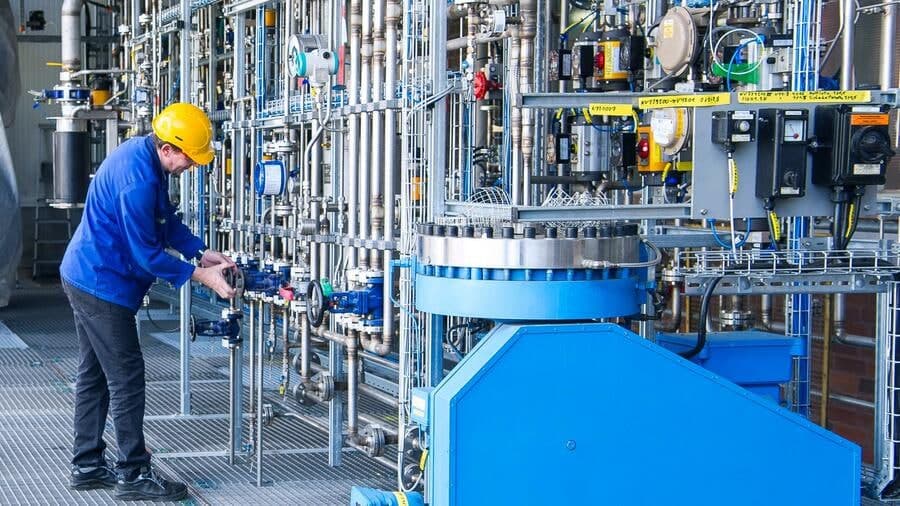 Investment 700 million for hydrogen research
The German government wants to turn German manufacturers into world leaders in this area. The German government has pledged to pump around 700 million euros (852 million dollars) into the field of hydrogen research by 2025, as part of plans to clean up the country's energy landscape. Research Minister Anja Karliczek presented three top projects in Berlin on Wednesday, which were selected as part of a competition for state funding.
According to her ministry, they involve more than 230 partners from industry and academia.
The specific goal is to produce so-called electrolysers, which are units that use power – ideally renewable energy – to convert substances such as water into hydrogen and oxygen.
Karliczek wants to to turn German manufacturers into world leaders in this area and she said that the nascent industry could emerge as an engine for creating jobs.
A second major project is to be dedicated to the production of hydrogen using wind energy at sea, while a third is to research infrastructure for the safe transport of hydrogen, for example via high-pressure containers or through gas pipelines.
"We want to turn Germany into the leading market and the top global supplier for hydrogen technologies," the minister said.
She said hydrogen would be a key element of Germany's ambitious overhaul of its coal-reliant economy as it transitions towards greener energy.
Hydrogen produces only water when burned.
The three research projects are to begin their work early this year.